Ak5 bayonet mount
The Ak5 is not issued with any bayonet for combat purposes, except for parades and guard duty at the Royal Palace.
Assault rifle Ak5 with bayonet 1965.

Please note that the Ak5 has no bayonet lug!

For this reason an extra clip, from steel, is added. It is working as a temporary bayonet lug.


It is attached to the barrel with two screws.

The Ak5 with bayonet is used for guard duty and parade only.

This clip can clearly be seen on the barrel here.
The clip.
During such guard and parade duties the Ak5 is equipped with an extra bayonet mount which is attached by two screws to the barrel.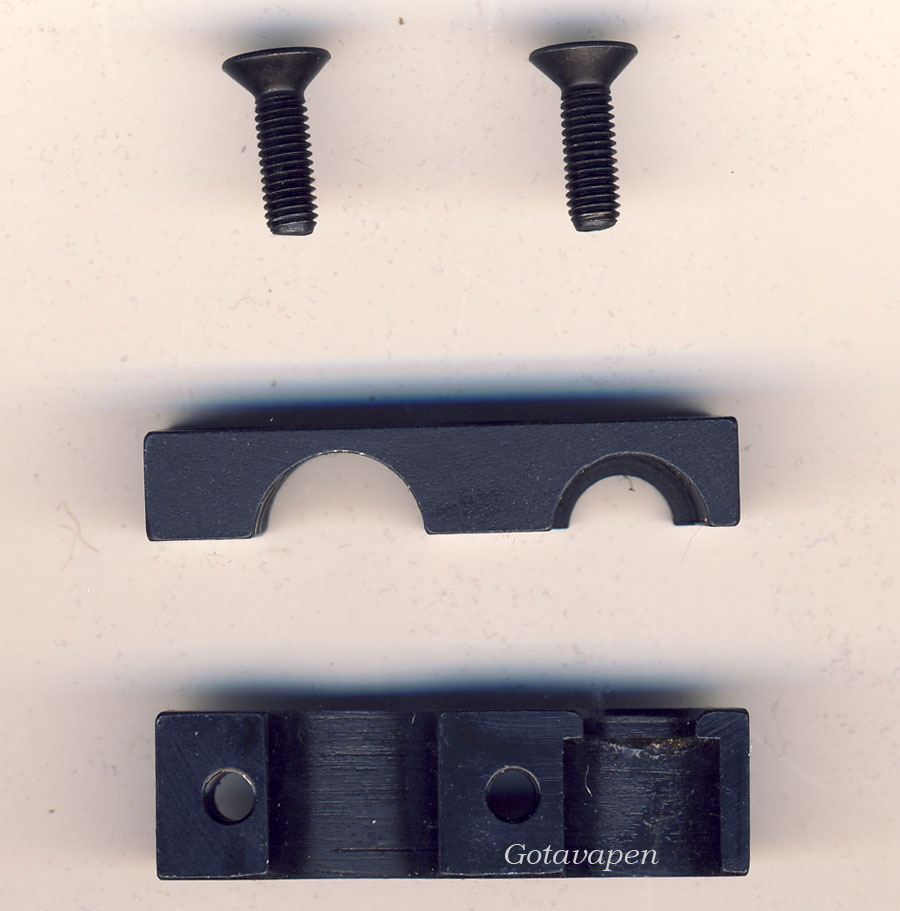 The clip stripped. Note the lug for the bayonet lock.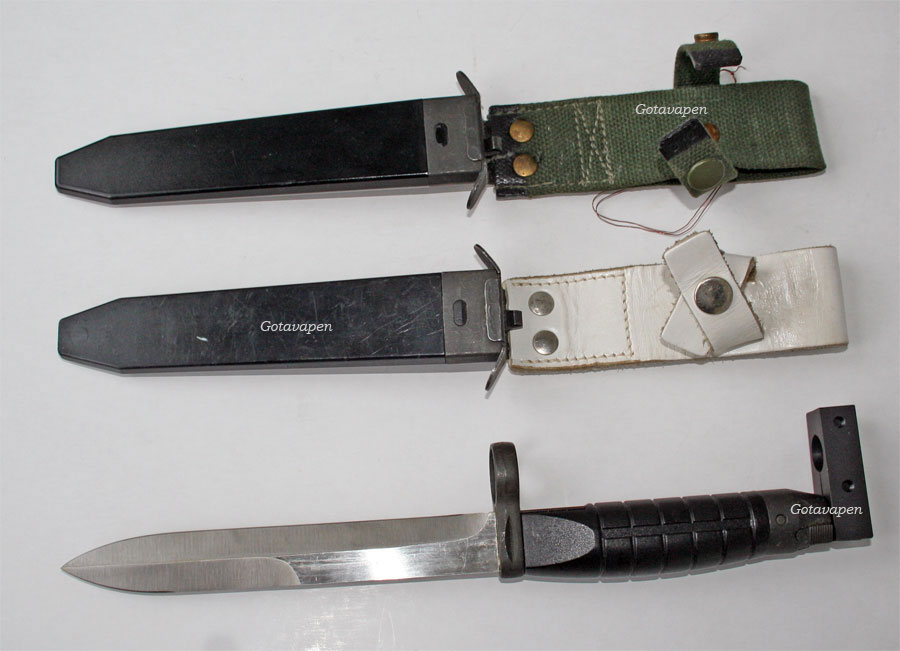 Ordinary 1965 bayonet with standard scabbard and white scabbard for parad

This device is issued by Stockholms Vapenfabrik