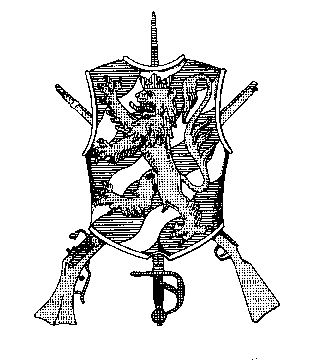 Göta Vapenhistoriska Sällskap
The German occupation forces
during WW2 in Norway & Denmark.
Here are the most common pistols used by the German forces.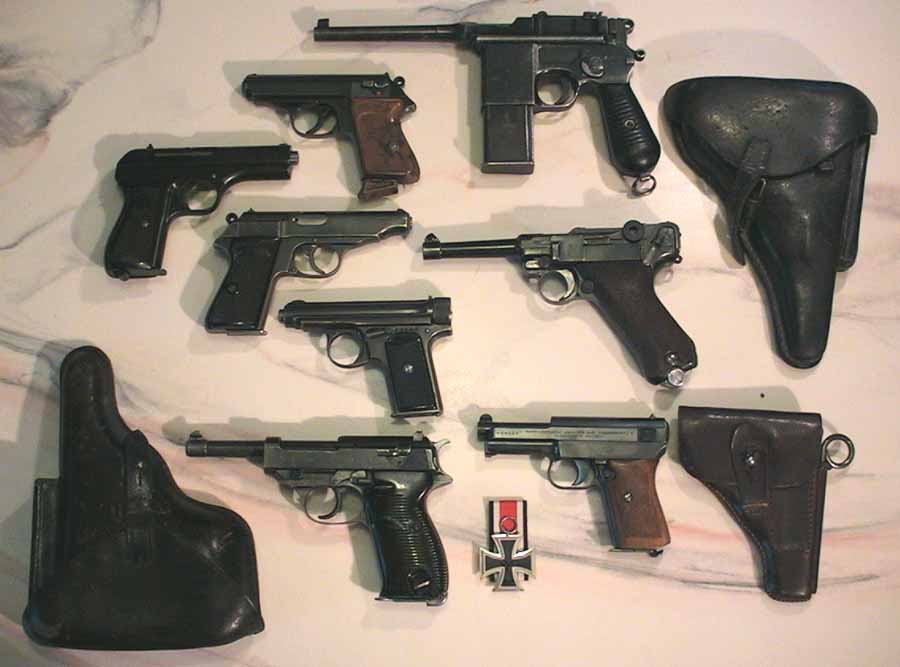 Top to bottom and left to right:
Mauser Schnellfeuer-selbstladepistole M30
Walther PPK
CZ vz/27
Walther PP
Luger (Parabellum) P08 with holster
J.P. Sauer M1913
Walther P38 with holster
Mauser M1914 with holster
---
Go to the page about the partisans "Hjemmefronten"
Go to the side for two handed weapons

Main page in English