The first Swedish Air Force survival knife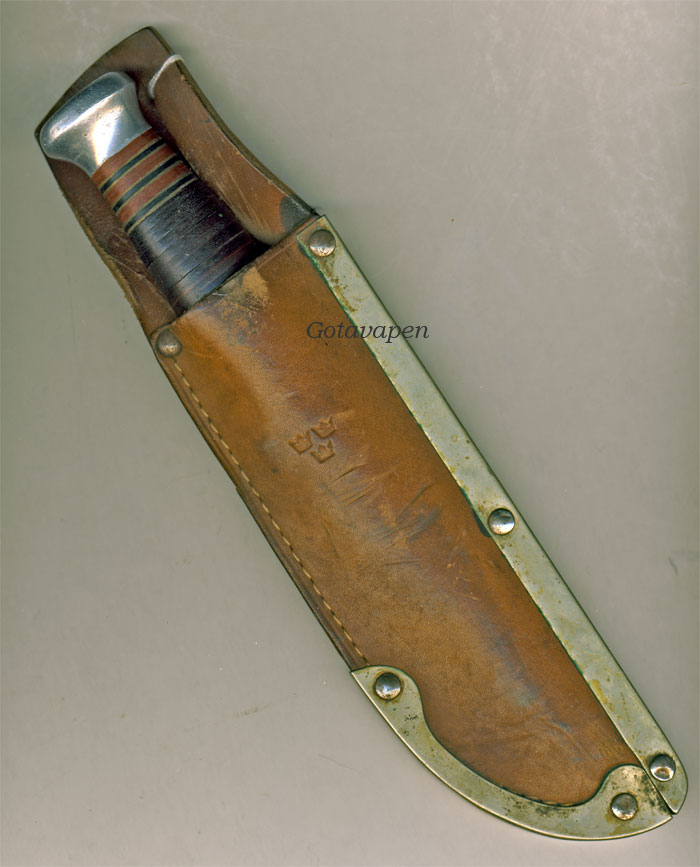 This is the first survival knife of the Swedish Air Force.
(private collection)
It was made by the famous company Pontus Holmberg and issued 1948. Pontus Holmberg made many knives for the Swedish Military at the end of WW2.
According to the story this type of knife was onboard a well known TP79 airplane (DC-3) shot down by the Russians on the 13th of June 1952.
Both Sweden and Russia denied the actual circumstances 1952 but later it was revealed that the TP79 was a spy plane fully equipped with radar.
Sweden had made a top secret agreement with US in 1948 to help USA with controlling the Russian border completely contradictory to the Swedish policy of Neutrality. The TP79 was out for radar surveillance when it was shot down.
While the Swedish Military searched for the TP79, another Swedish sea rescue airplane TP47 (Catalina) was shot down by the Russians three days later. All five members of the crew were rescued by a West German ship.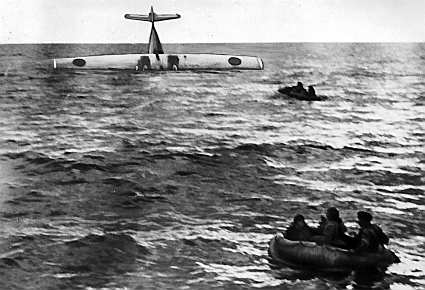 Shot down Catalina just after the emergency landing on the water 16th of June 1952.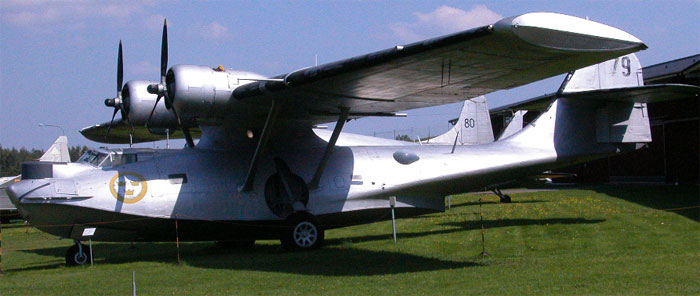 TP47 (Catalina sea rescue airplane)
In 2004 the TP79 (DC-3) was salvaged and it was proven beyond any doubt that the airplane, riddled with bullet holes, was shot down. The watch was found and it had stopped on 11:24:40 Swedish local time.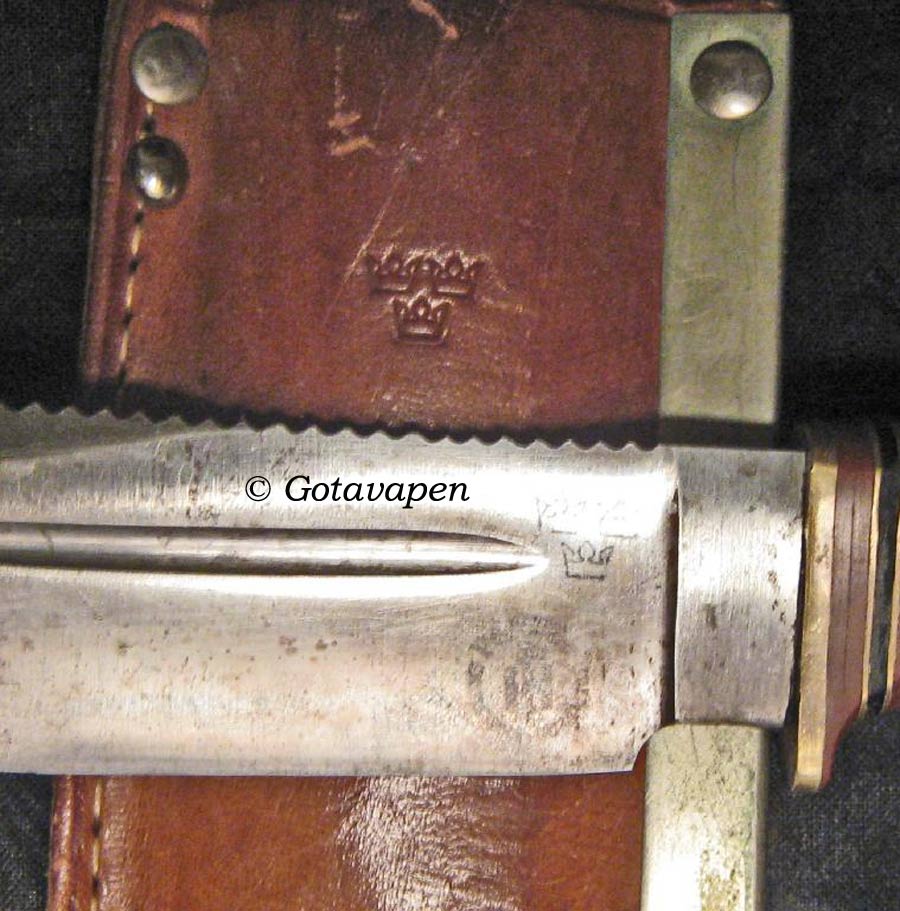 3 Crowns for Swedish Military Airforce and
Logotype of Pontus Holmberg
(private collection)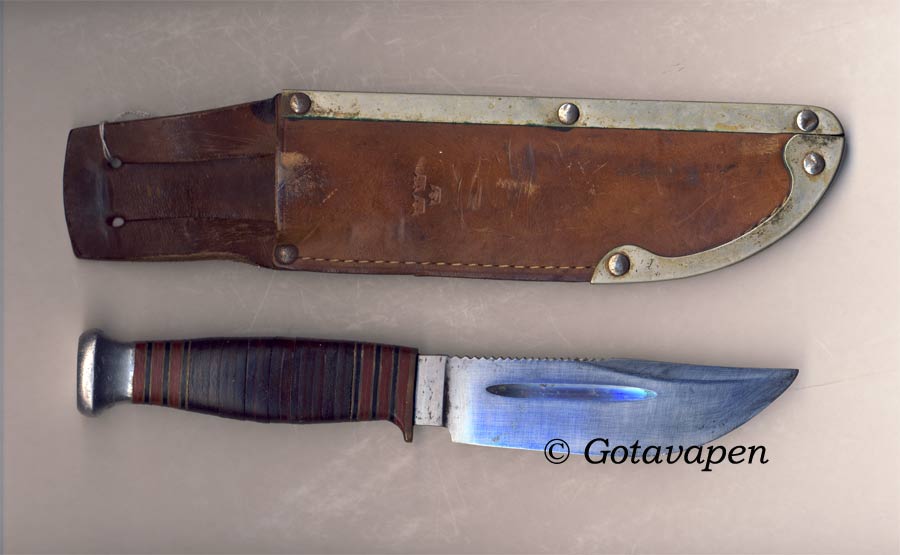 Both Knife and Sheath of strong construction
(private collection)

Pontus Holmberg knife for the Swedish Airforce m/1948.
(private collection)

A very well made and strong knife with saw back blade.
(private collection)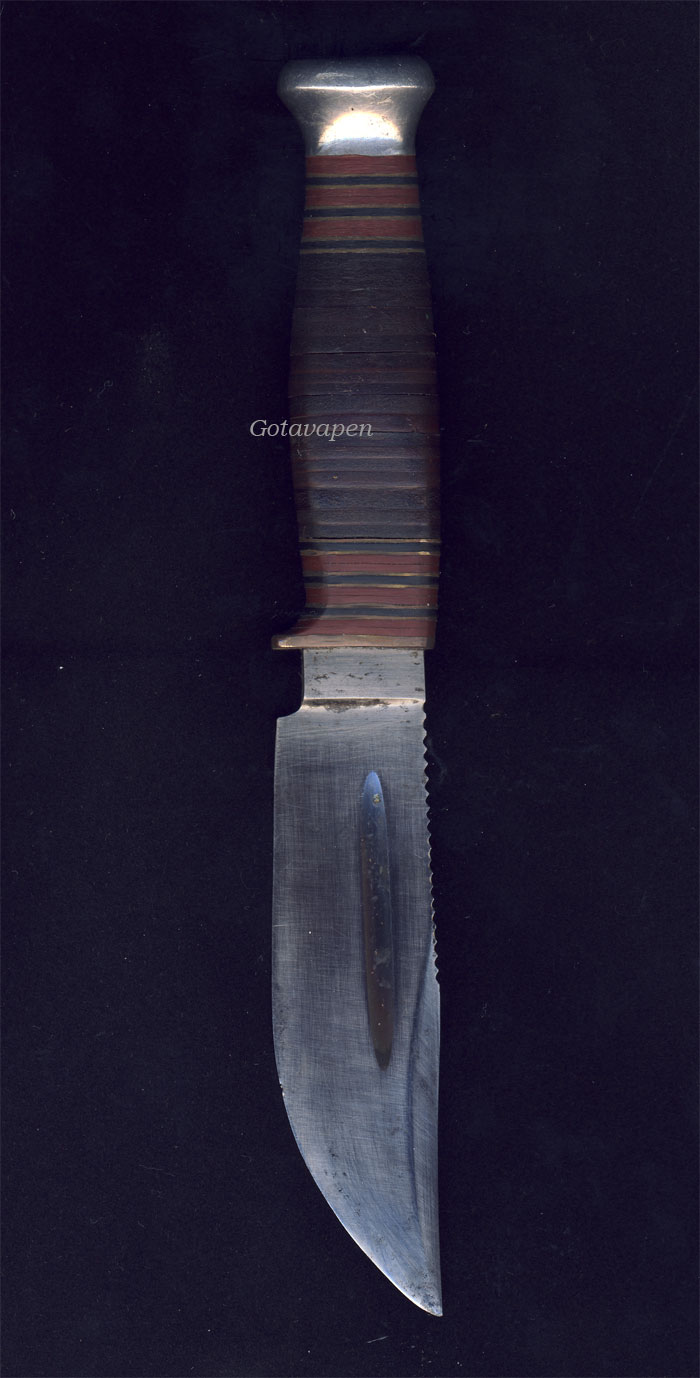 Grip of stacked leather.
(private collection)

Another Pontus Holmberg m/1948 knife in mint condition.
(private collection)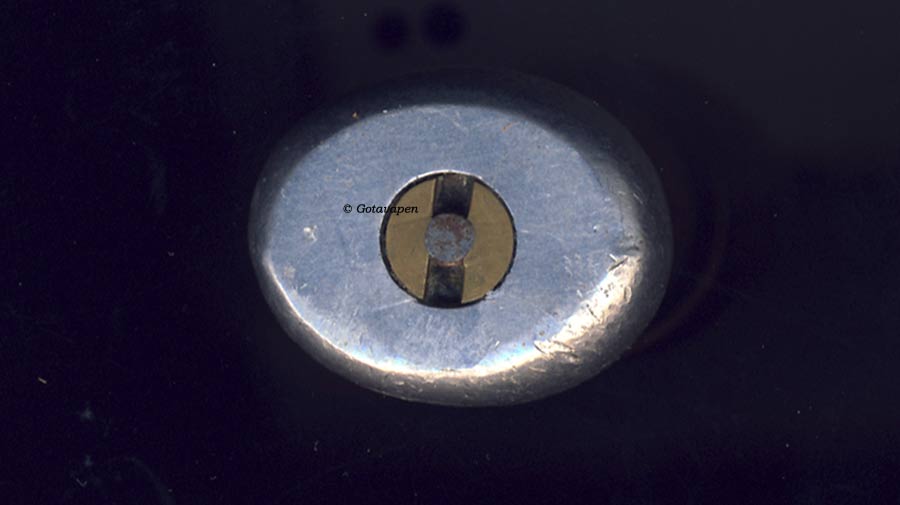 The pommel is typical for Pontus Holmberg knives at that time.
(private collection)
| | |
| --- | --- |
| Specifications | |
| Length over all | 230 mm |
| Length of the blade | 120 mm |
| Thickness of the blade | 5 mm |
| Wheight w/o scabbard | 155 gram |
| Wheight with scabbard | 214 gram |