The bayonet types for the rifle Mauser M1898, which are presented here are only the most common and main groups that the German bayonets can be divided into.
I have chosen to divide the bayonets into four main groups:
Bayonet type called Ersatz.
Ersatz means substitute in German language. There are numerous types of this type which is known as "Ersatz".
Due to hard pressed industry during the Great War and lack of vital materials, this type of simple bayonet was produced. The bayonets are made of sheet metal and castings joined by rivets. The bayonets were painted in some grey to green colour. Manufacturers' marks are normally obsolete.
They are made with or without fullers.
The normal length over all is 430-435mm while the blades are 310-315mm.
Examples with sawback more similar to the 98/05 bayonet also exist but they are more rare.
Length over all in this case is 480mm and length of blade is 360mm.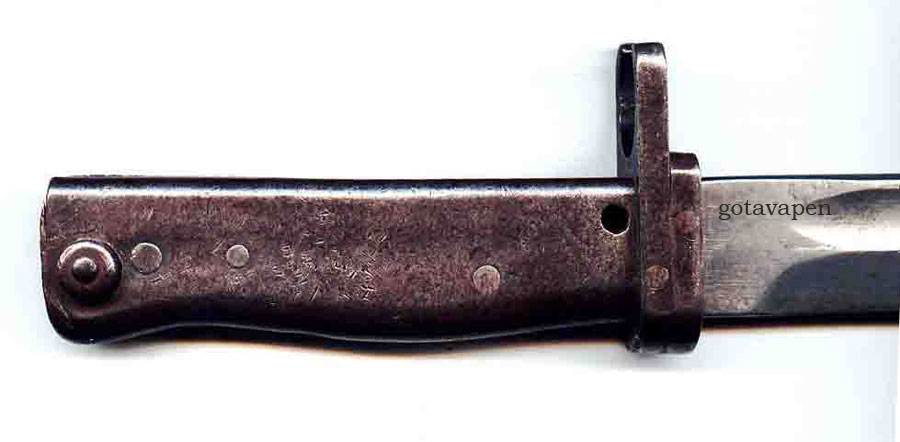 Another type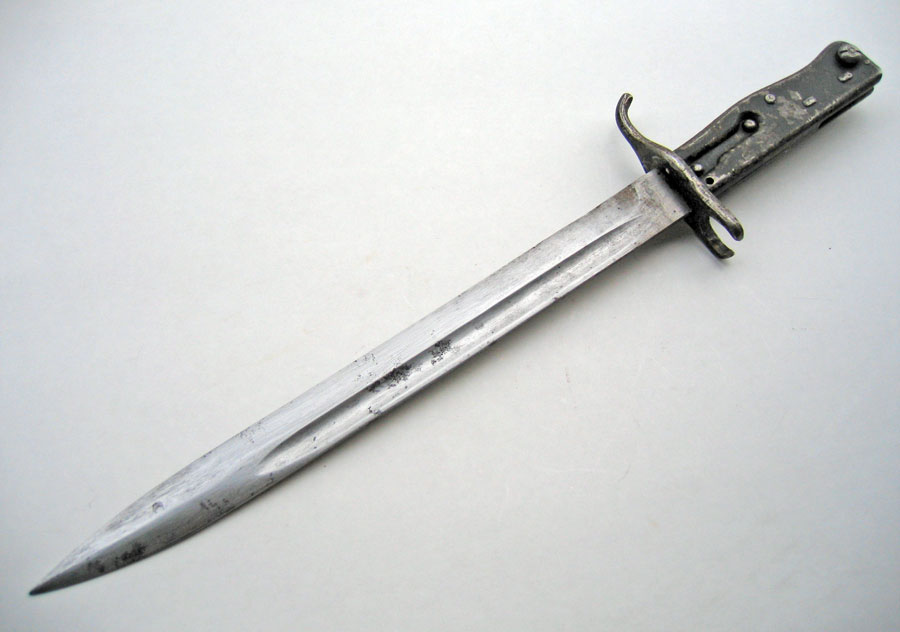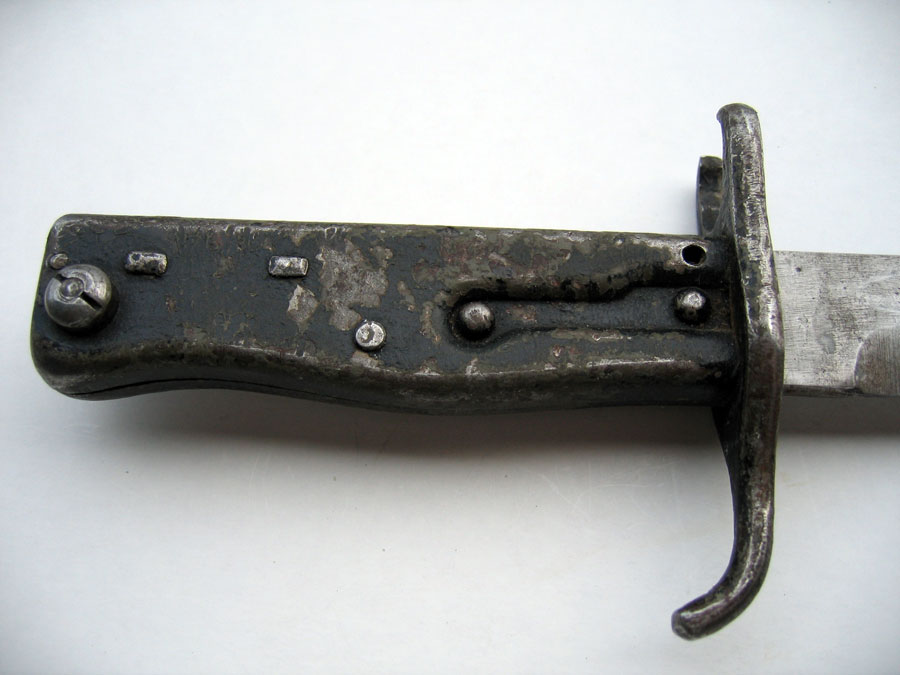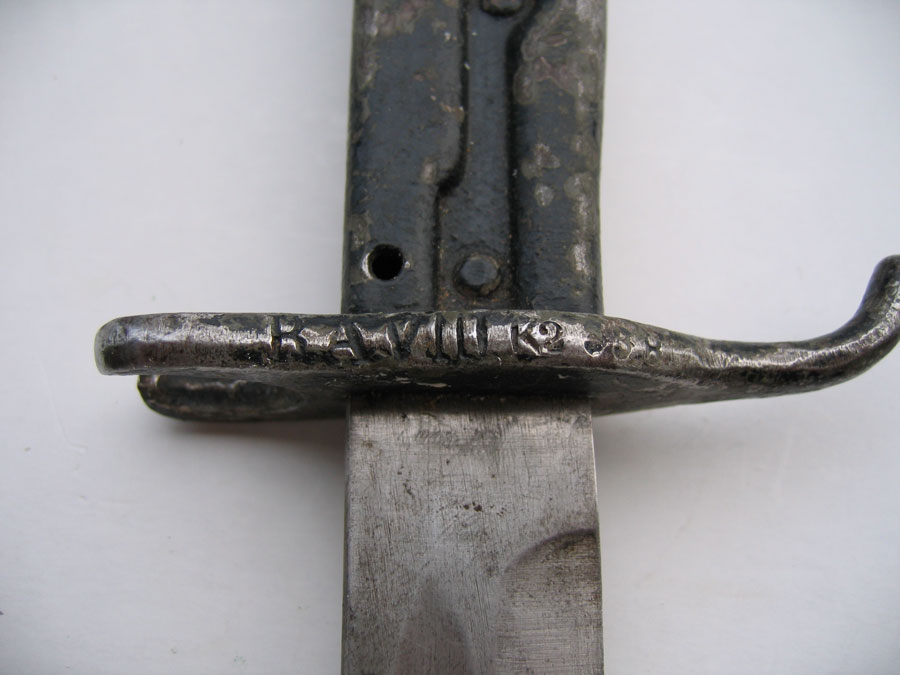 Ersatz are versatile bayonets.
All Ersatz type of bayonets will fit on both German rifle M1888 and Rifle M1898.

Rifle M1888 with bayonet lug.
---
Combined dagger and bayonet.
This item should be considered as a dagger and used as such during the Great War, but it was also possible to mount it as a bayonet on the 98 Rifle.
It has a hole in the handle to let the cleaning rod pass through. It is an unusual solution to use a knife as a bayonet.
Deutsch Maschienenfabrik AG (DEMAG)
Duisburg ca 1916-18

It is an excellent fighting knife from the Great War.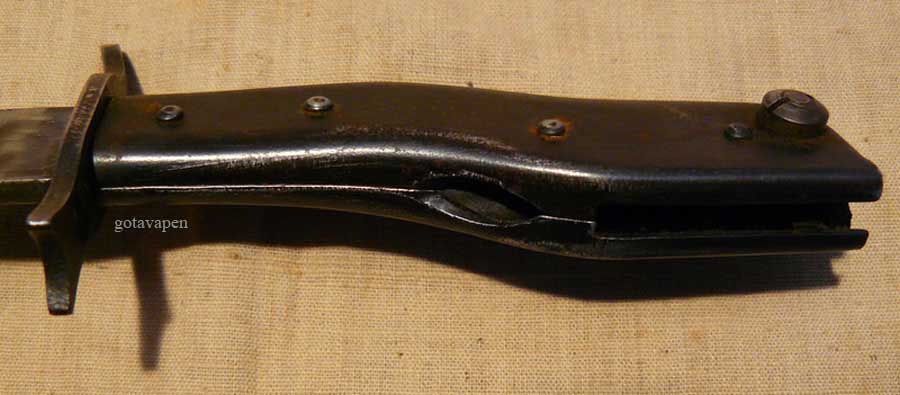 This is a dagger and a bayonet.

Deutsch Maschienenfabrik AG
DEMAG Bayonet /knife

Length of blade

150mm

Length over all

266mm
---
Bayonet Dress or Walk out type.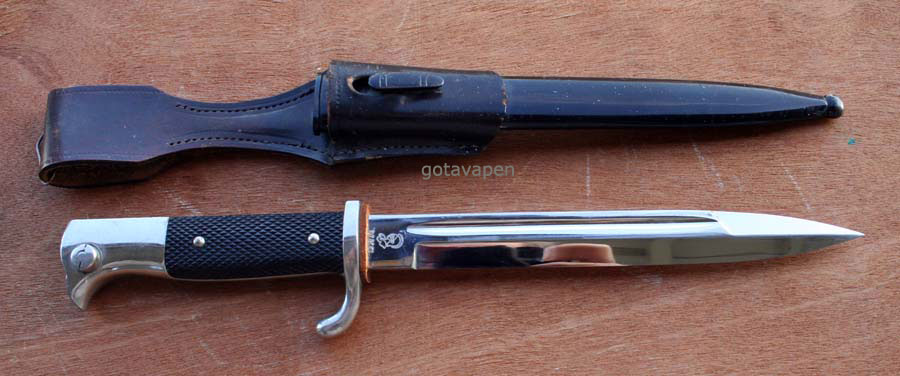 Dress bayonet for army NCO made by WKC.
The German Military had a long history of using special bayonets when they were off duty but in uniform and it became even more popular during the Weimar Republic.
These sidearms were worn by enlisted men and junior NCOs.
These privately purchased bayonets were never intended for combat use. The Nazi organisation liked uniforms and parades because it had an attraction to many Germans and the edged weapons became a natural ceremonial contribution to their uniforms.
These bayonets came in two lengths, a shorter for length for NCO and a longer for enlisted men.
These bayonets had often rifle mortises but could not be fitted to rifles like K98. The spring-loaded pommel- button worked normally, but the track for the bayonet lug was under-dimensioned and often filled in with cloth of fitting colour.
A bayonet knot, Troddel, finished the bayonet off. Frogs were black or for Luftwaffe brown.
There are numerous types and variations of these bayonets. There are sanctioned types and there are private purchased bayonets.
The fire brigade had a type with double cross guard which was impossible to mount on any rifle and the Nazi Police used bayonets with stag-horn scales and the German Eagle with the swastika mounted on top
Bayonet M.36.

Dress bayonet with stag horn scales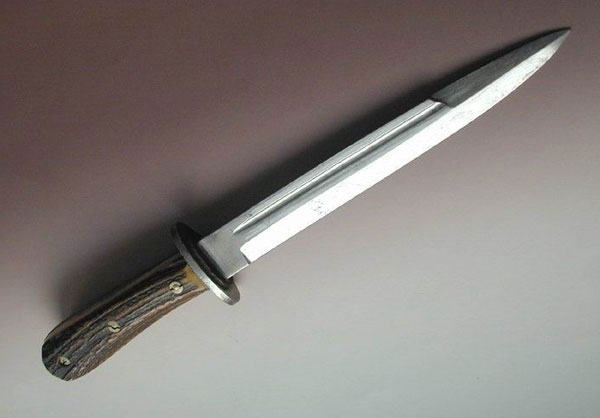 Service Seitengewehr carried by members of Luftwaffe Forestry Section.
This sidearm was issued 1938
Luftwaffe bayonet

Length of blade

220mm

Length over all

320mm

Police bayonet M.36 complete with "Troddel".
The dress bayonets were very lucrative business for the manufacturers. There were many variations and extra etchings could be added at extra cost.

Decorative insignia and dedications could be made.

---
But be aware - nowadays there are fakes made from large stocks available after the Soviet area. Today it is common to find 84/98 bayonets which are fakes. Originals are rare.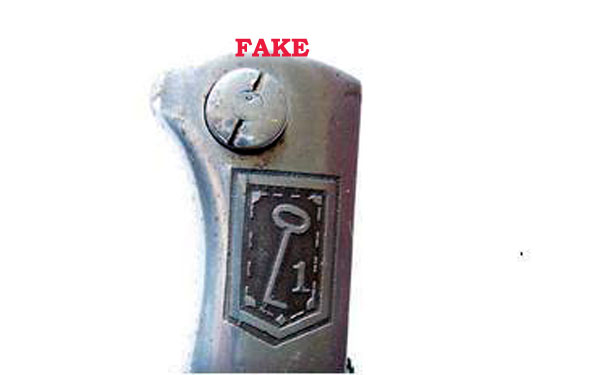 ---
---
References:

Robin Lumsden

Edged Weapons of Hitler's Germany

John Walther

German bayonet, 1871-1945

George T. Wheeler

Seitengewehr: History of the German bayonet 1919-1945

Fredrick J Stephens

Fighting knives

SVEVAP 1976

Bayonets then and now.
Pictures with courtesy of different members of Gothia Arms Historical Society
---
Member of BCN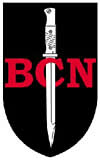 Bayonet Collectors Network