The CG63 match rifle was used by members of the rifle organisation 'Frivilliga Skytterörelsen' (FSR).

The CG 63 were built by Carl Gustaf, from surplus m/94 carbines and m/96 rifles. It featured a new free-floating heavy barrel, a new pistol-grip stock and a micrometer aperture sight. The cocking piece was modified to reduce mass and stroke. Length of stroke for firing pin was shortened from 25,4 mm to 18 mm. The trigger was ribbed, the trigger guard was serrated and on m/94 actions the handle was straighted out. The sights could be of different designs; Elit, Söderin, GF, Fäldt, Pramm, Hellqvist, Lyman etc.
Many changed their barrels for Schultz & Larsen barrels instead.
Data for the CG 63

Weight
4,5 - 4,7 kg
Length over all
1245 mm
Length of stock
314 mm
Barrel length
740 mm
Barrel twist of rifles
220 mm
Barrel diameter
19 mm
Trigger pull
1,8 ±0,2 kp
The Swedish Army used this rifle as the Gevär 6.
The only difference was that Gevär 6 had a short cleaning rod beneath the barrel.
CG73
1973 came an improved stock for CG 63. The rifle was then designated CG 73. This rifle was never considered to be really different model from CG63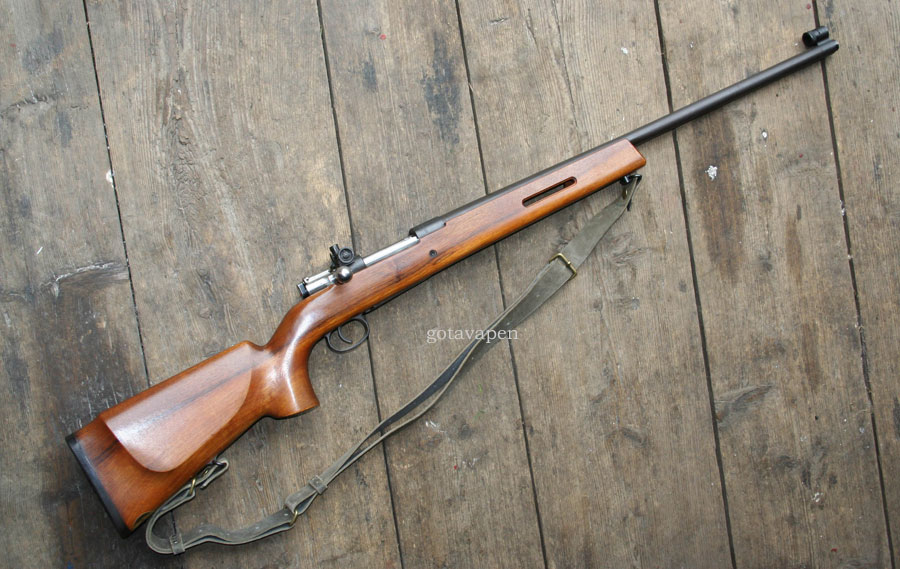 CG73 with long stroke of firing pin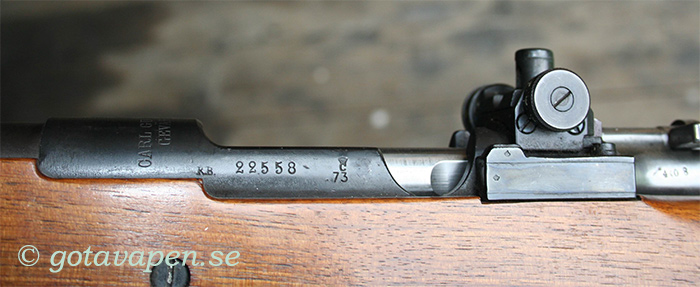 CG73 with with Carl Gustaf Stads stamping.
---
FSR CG80
The later CG 80 uses the same Mauser action, but got a better stock and an even heavier barrel.

There were made several tests with different variations on the same theme.

A test rifle built on the stronger receiver without recess for thumb in 7.62x51 NATO.
The scope is not original.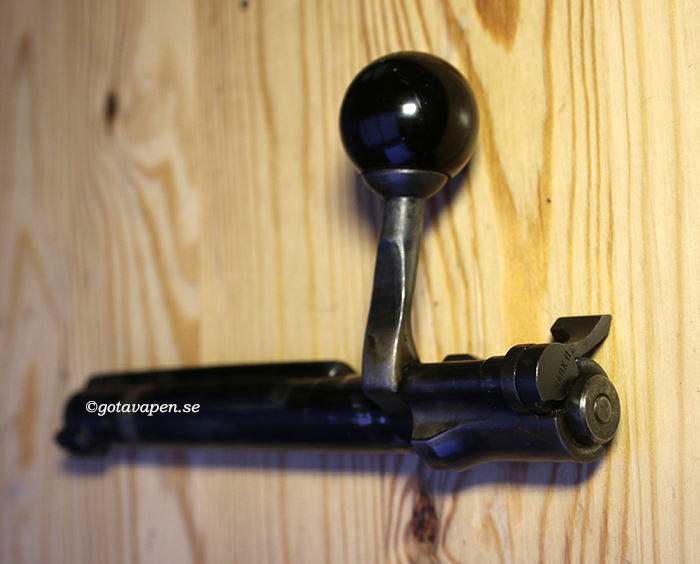 CG80 bolt with altered safety
---
The last of the FSR rifles based on the Swedish Mauser system m/1896 was called FSR-89

FSR-89
FSR was introduced the same year as SAUER 200STR was accepted for competition by FSR.

SAUER 200STR 6,5x55 mm (STR = Scandinavian Target Rifle)


Data for SAUER 200 STR

Mass

5,428 g (11.967 lb) (700 mm barrel)

Length

1,185 mm (46.7 in) (700 mm barrel)

Barrel length

670 mm (26.4 in) (6.5×55mm)
700 mm (27.6 in) (6.5×55mm)
740 mm (29.1 in) (6.5×55mm)

Width

102 mm (4.0 in)

Height

223 mm (8.8 in)